Alan Wareham
As a member of British Mensa, The High IQ Society, Alan used to compile puzzles for the Mensa Magazine in his spare time. He also started a weekly 'Fun Time' puzzle column for the Shields Gazette in South Shields. It was known as the oldest provincial evening newspaper in the United Kingdom. This was a weekly puzzle column comprising of a Word Search, two relatively easy puzzles and a Brainteaser puzzle.
He published 'A Mensa Book of Logic Puzzles' in 1991 and in the USA the books were released under the titles 'A Challenging Book of Brainteasers' and 'A Challenging Book of Logic Puzzles'. The books were published in several countries and some were translated into different languages, for example, 'Test Your Brain Power' was translated into Spanish and released under the title 'El Test Del Desarrollo Mental'.
Visit Alan's website for more information. https://onlinefreepuzzles.com/about-alan-wareham/
Aysegul Liman Kaban
Ayşegül Liman Kaban works as an instructor at Bahçeşehir University. In 2013, she has completed her master's degree on Emotional Contagion in Teacher-Student Relations at Marmara University. Between 2013 and 2016, she was the editor of IATEFL TEASIG Newsletter. She was the editor of IATEFL Learning Technologies between 2015 -2016.
In 2015, she started her PhD in the field of Educational Technologies. She studies the effects of electronic reading experiences (printed book, on-screen reading, gamified reading and personalized reading) and the influence of reading comprehension, motivation and retention. Since 2009, she has been giving speeches about the use of technology in education, game-based learning and gamification at various national and international conferences and also continues to work as a teacher trainer. She has written two children's books, "Oyun Canavarı" and "Defne'nin dijital kimliği", on game addiction and internet security. She is the consultant of the Media Literacy Association in Turkey.
Twitter: https://twitter.com/Aysegul_Kaban
Linkedin: https://www.linkedin.com/in/aysegullimankaban/
Ayşe Öztürk
Ayşe Öztürk is a visual arts teacher and children's book illustrator. She graduated from Marmara University, the Department of Painting, Sculpture and Fine Arts Faculty . She has exhibited her paintings in cities including   Milan, Munich, and Istanbul. She loves taking photographs, designing sculptures, drawing characters for books and restoring 
artefacts
.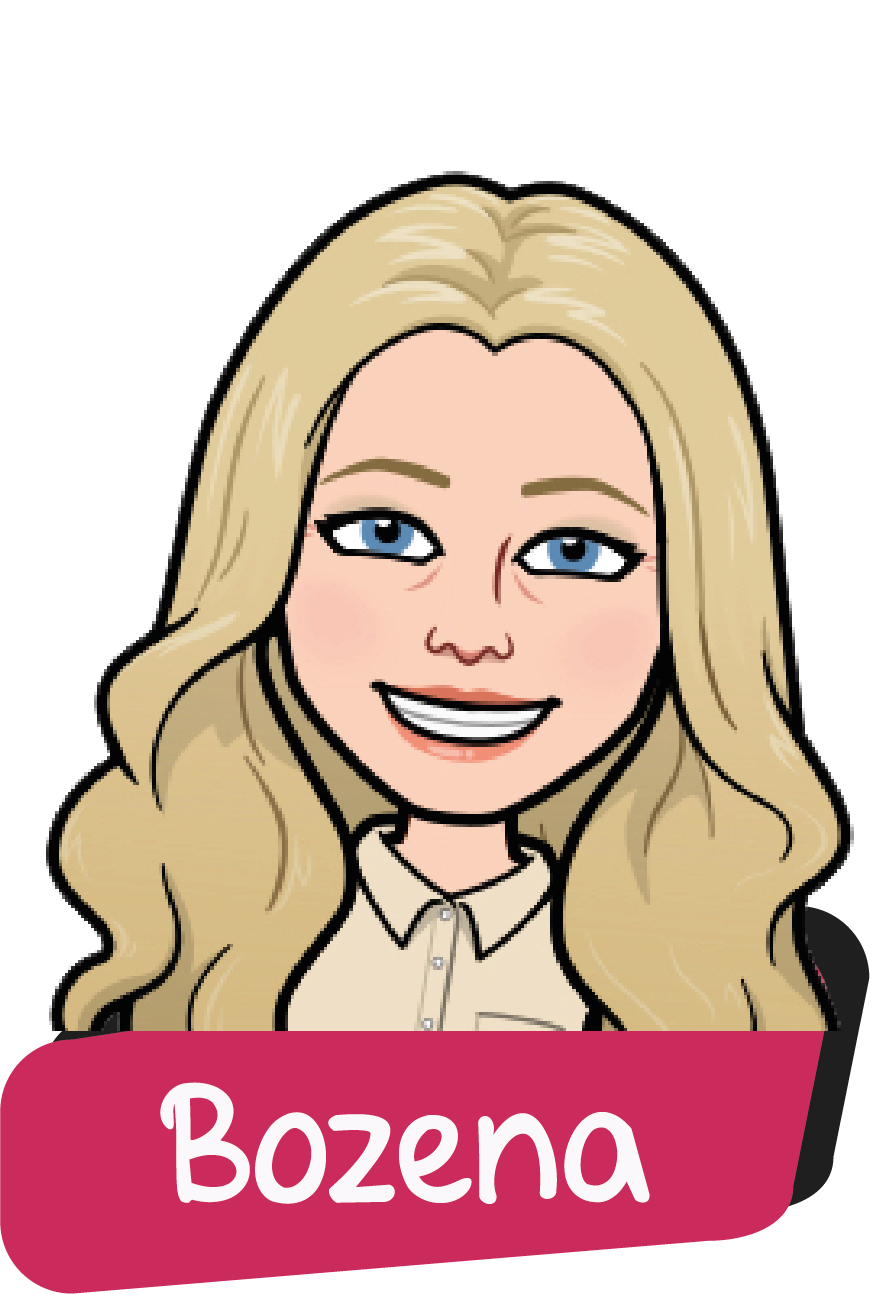 Bozena Della
I think my first independent attempt to bake when I was about 4 years old. I found fresh eggs in my grandma's chickencoop and decided to mix them with the sand. She wasn't too impressed when she caught me, I must admit. I always loved to mess around with food in the kitchen but particular baking. Since I was very young, I would help my mum in Seasonal baking, however, only years later I realised that baking was my passion when I wanted to buy for my daughters 1st birthday a magical birthday cake that I saw on patisserie display. The cake had a mushroom shape and was covered in elfs sitting on top and around it. When I was told the price the magic disappeared, however, I decided to have go myself. That was my first experience with modelling and I absolutely loved it. It was the beginning of my baking journey.
Cem Kagar
After completing his teacher training in 2003, Cem Kagar has worked as a class teacher and science teacher in many rural schools across Turkey. He gained his MA from Iskenderun Technic University in 2018. Since 2006 he has been working for PayaSTEM Centre that has been established by Payas Council and education department of Hatay city. He gave many talk and keynotes about STEM education in different conferences and teacher events.
Donna Rawling
Raspberry Pi Certified Educator. CAS Master Teacher. BCS CEOP Ambassador. 
Dr Filiz Kalelioglu
Filiz Kalelioglu is an Associate Professor in the Faculty of Education at Baskent University, Turkey. She holds Ph.D., M.S. and B.S. in Educational Technology. Her teaching and research areas focus on e-learning, instructional design, technology integration and computer science education.
She has published many national and international articles and book chapters. She serves as a reviewer for several journals in the field of educational technology. Since 2018, she has been the editor of the International Journal of Computer Science Education in Schools (IJCSES).
She was a visiting scholar at King's College London with TUBITAK fellowship in 2017. She has been serving as the Vice Dean of Faculty of Education since 2017, has been serving as the Head of Department of Educational Technology since 2017, and as the Director of Teaching and Learning Center of Baskent University since 2020.
Helen Jones
Helen Jones is a lecturer in primary education at UCL IOE and is about to embark on a PhD at Goldsmiths University, focusing on children's comic-making and publishing. She worked in primary schools in London for 10 years, in which she had a range of roles in both leadership and the classroom and as an Advanced Skills Teacher.
Helen is passionate about children's literature, comics studies and how comics can be used in education. She runs a weekly comics club for children and has set up a comic lending library. Helen contributes to the Comics Club Blog, which is full of comic-making tips.
You can visit the blog here: https://comicsclub.blog/
Twitter: https://twitter.com/EggyHelen
Helen Savage
Helen Savage is an Education Consultant and Product Manager with an MSc in Technology Enhanced Learning. She has been involved in the development of award-winning educational games, including the Bafta-nominated 'Teach your Monster to Read' and is currently working on a 'Reading For Pleasure' game for the Usborne Foundation. She is also collaborating with Fitness expert, Jane Wake on a 'Train Online' programme for the whole family. Prior to this she was a Senior Lecturer in Computing Education at University of Roehampton and a Curriculum Consultant with the London Grid for Learning.
Instagram – @helensharpe
Twitter – @helensharpe
LinkedIn – https://www.linkedin.com/in/helen-savage-8a658528/
Jane Wake
Top fitness professional Jane Wake is one of the most highly qualified, inspirational and respected talents in the fitness arena. Voted No.1 fitness expert by The Independent in 2003, she is now the most recognised fitness expert in the UK and has been appearing on the Lorraine show, ITV1 since June 2011. Jane has been running her own Health & Fitness consultancy, Body A-Wake, since 1993. Most recently, Jane has collaborated with Helen Savage on a research based 'Train Online' programme which encourages the whole family to keep active.
Website – https://www.janewake.com/
Instagram – @janewakeuk
Youtube channel https://www.youtube.com/channel/UChEZunureMoacAKowwJeVjQ
Facebook – https://www.facebook.com/JaneWakeUK/
Twitter – https://twitter.com/janewakeuk
Lauren Craig
Lauren Craig is a trainee primary school teacher from North London. She is passionate about teaching computing and mathematics to young children. She loves reading good books and also loves cycling, and going out on the countryside walks with her dog, Bowie the husky (who has two different coloured eyes!).
Twitter: https://twitter.com/MissCraig9
Nur Faden Karacam
Nur F Karaçam Duman graduated from the department of CEIT Yıldız Technical University in 2014. She worked as a Computer Science Teacher and Educational Technologies Specialist between in 2014-2019. In 2018, she shared her experience and ideas about learning with Technology in PYP School at the International IB Day event. In 2020, She gained her master's degree from the Department of Educational Technology, Bahçeşehir University. Her research focus was on teaching programming and computational thinking. She wrote the storybook "Kodlama Korsanları Yolculuk Başlıyor",  which promotes teaching programming concepts using unplugged activities and stories. She also created a board game "Kodlama Korsanları" that aims to help children develop their knowledge of computational concepts through game playing.
Twitter: https://twitter.com/nurfaden18
Seda Altay
Seda Altay works as a primary school teacher in Turkey.  She is also a PhD student at Hacettepe University. The focus of her thesis is inquiry-based science education. Origami is her hobby and she is passionate about designing origami creations. She has been creating with origami for 13 years and organizing workshops that integrates origami into education.
Twitter: https://twitter.com/OrigamistSeda
Teslime Kagar
Teslime Kagar has worked as an Early Years teacher and SEN teacher for many years. She is also studying her MA in primary education at Mustafa Kemal University, Education faculty. Currently, she works as co-director of Payas STEM centre where she promotes teaching STEM to young children.
Twitter: https://twitter.com/TeslimeKagar
Dr Yasemin Allsop MBE
Yasemin Allsop worked as a primary school teacher and Computing coordinator in schools in London for ten years. Currently, she works as a lecturer in education, where she teaches computing and history to trainee primary school teachers. She lives in London with her husband Simon, son Simon Peter, and a beautiful Rottweiler girl called Shadow.
She has received many national and international awards for her work, especially for coaching children in various technology-related projects and supporting teachers. She was awarded an MBE in the Queen's Birthday Honours list in 2019 for her contribution to education. This is her first creative writing project. She is currently working on various children's books and has already started to write the second book in the 'Alya the Pathmaker' series.
To find out more about the author, events, news, and competitions related to her books, please visit www.yaseminallsop.com or follow her on Twitter @yallsop
To read blog posts and download activities about Alya the Pathmaker, please go to www.alyathepathmaker.com